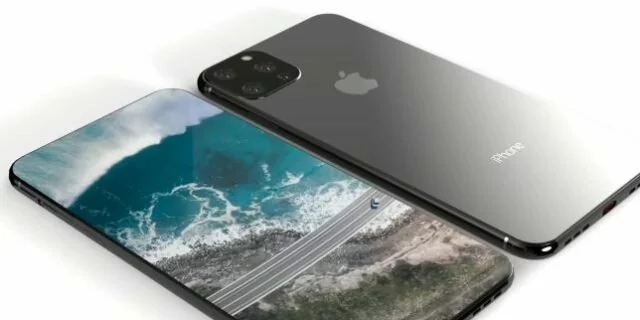 Having an iPhone insurance to cover your expensive and valuable possession is something that everyone should opt for right at the moment they buy an iPhone. Insurance for iPhone is extremely important to protect it from any accidental damage or theft. Due to the massive popularity of the iPhone and rapid growth in the number of people purchasing it, many companies have started providing insurance for this incredible gadget from Apple. Earlier, there was no such policy for the protection of iPhone's, it was only protected until the warranty provided by the makers lasts. To fill this gap many companies have come forward to offer iPhone users with protection to cover iPhone from any damage.
iPhone insurance from most of the companies cover iPhone's from potential hazards such as:
– In the event of a theft, the companies offering the insurance cover will replace it.
– In case there has been an iPhone damage resulted from an accident or liquid, companies will pay for repair costs.
– The insurance companies will pay for any mechanical or electrical fault in an iPhone even after the expiry of the maker's guarantee or warranty period.
These are some of the benefits that insurance companies provide to iPhone owners, so that they can remain tension free and move anywhere without worrying about their iPhone.
It is important that you get an iPhone insurance because an iPhone has useful applications, messages, important numbers and photos, so it is advisable that you get your iPhone insured because you might need it just in case. Moreover, replacing or purchasing a new iPhone might not be a good idea because it will cost you more than the yearly insurance premium. However, it is important for you as a owner of iPhone to know about the conditions for which you need to consider applying for an insurance.
* It will cover your iPhone from accidental damage or it is stolen. The iPhone insurance is a low cost investment that will help you to get a replacement phone within 48 hours of the claim no matter where you are. Applying for this insurance policy is extremely easy because you can apply for it online.
* It will cover your iPhone from theft. But, you have to be really careful about your stuff and do not keep anything unattended especially when you are traveling. If your iPhone gets stolen, then contact the police without wasting time and a new replacement iPhone will be provided to you.
* Insurance will also cover iPhone from breakdown such as mechanical or electrical even after the expiry of the company warranty. This is extremely beneficial for those who simply cannot live without their iPhone even for a minute. So, if your iPhone stops recharging or working then this insurance coverage will provide you with repair cost or immediate replacement outside Apple's warranty coverage and this makes the iPhone insurance so much popular among iPhone owners.
* Insurance cover for iPhone also facilitates contacts backup, which is extremely important. This is simply because of the fact that if you have stored all the important contact numbers then losing your iPhone won't bother you much. This number or contact backup plan is a free service provided to the owners who have opted for the insurance.
* Another important benefit that these insurance policies provide is worldwide coverage. This is a standard practice that all the iPhone insurance companies provide, so whether you are in Barbados or in Hawaii, you will be protected by the insurance coverage against costs of repair or replacing your iPhone.
* If you find that somebody has stolen your iPhone and making unauthorized calls for it, then the insurance companies will pay for those calls. So, you do not have to worry about the call charges after it has been stolen.