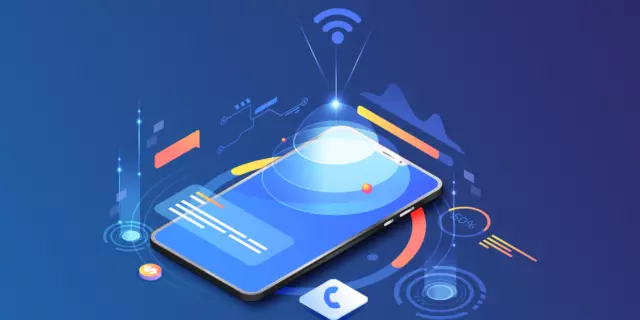 Mobile marketing is one of the most effective forms of marketing we have and if your business is not utilizing mobile platforms, you are obviously not a key player in your industry. That said, mobile apps could elevate your business to heights you had never imagined and we have compiled the top reasons why your business must have mobile application development.
Mobile Apps Are the Future of Mobile Marketing
Mobile apps are presenting a new frontier as far as mobile marketing is concerned. Forget all the text messaging services and simply make the most out of mobile apps. There are currently more that 1 billion Smart phones in the world and more than 50% of search engine queries come from handheld devices as opposed to computers. Of course tablets are also handheld devices. App development is therefore not just for big business but small ones as well.
Mobile Apps Provide On-The-Go Marketing
Imagine if your target audience could access your tool anywhere and at anytime. With mobile apps, this could be a reality. Every time users utilize the app, they think of your company. This means that when they need a service or you are offering, chances are high that they will come to you. They have already created a relationship with your brand using the tool and this is like placing your business in people's pockets. The thing you need to ask yourself is where does your business lie? Are you adapting technology to meet the needs of your audience or are you waiting for other businesses do get apps so you can do the same?
Mobile Apps Can Help You Drive Sales through the Roof
Business is all about generating leads and apps do a great job of bringing you new leads while retaining your current ones. The good thing about this is that your app is doing all the hard work for you day and night. Lead generation is just supplementary to other things that apps do for you and they can help you increase brand awareness and more.
You Can Monetize on Your App
One of the little well known secrets of mobile applications that many seem to ignore is app monetization. Business apps can act as your income stream and there are various ways in which you can monetize on your app. Many of the free apps you see or download are ad-supported and though they do not cost the user to download, the user will see an ad from time to time. This is just one example and there are various ways in which your app could be a revenue avenue.
You App Can Be Your Social Platform
People are obsessed with social media so why not be a part of their obsession? Integrating social features such as likes, comments, in-app messaging and more into your app could see your business enhance its social standing and your app go viral. People spend lots of hours on social media and by having an app that gives them all the features they get in social media, they will spend more time in your app. Social features help connect your customers to their social circles and this is a great way to market your business. With in-app interactions, consumers are able to discuss products, review them and even share. Remember that we are social beings and mobile is the future of social interaction.
The mobile industry is booming and if you are looking for a way to make your business significant in this day and age, then mobile apps is the way to go. People are comfortable doing business with a brand can relate to and one that keeps up with the times or better still a leader.